Welcome to St. James!
We are a welcoming, Christian community, located in the South Hill neighborhood of Bellingham, overlooking Fairhaven and Bellingham Bay. St. James has a long tradition of social justice and earth care engagement, a profoundly welcoming community, worshiping God and responding to the needs of our community.
Join us for our weekly Worship Service, Sundays at 10:30am!
Children worship in the congregation for the beginning of the service and then we have nursery care for 0-3 years old and Godly Play for ages 4 through 5th grade.
Everyone is welcome at St. James!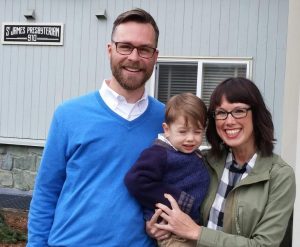 Welcome! God is moving, in our city, in the neighborhood, and in our gathered life together. We are a group of people seeking to follow after God, looking for ways to serve and partner with the work of God's reign already at work all around us. We hope you'll join us, to worship, to serve, to be peacemakers and people of hope! We don't have it all figured out, but we are journeying together, sharing loving presence in the neighborhood and faithfully serving in the world.
– Pastor Seth J. Thomas

This year's theme is "To Mars and Beyond: Pairing Bible Stories with 20th Century Heroes". The dates are June 24-28 for children ages 3 yrs – 5th grade. There is also a preschool-specific program for 3-4 year olds. If you are interested in volunteering or participating, register at tinyurl.com/marsVBS19.